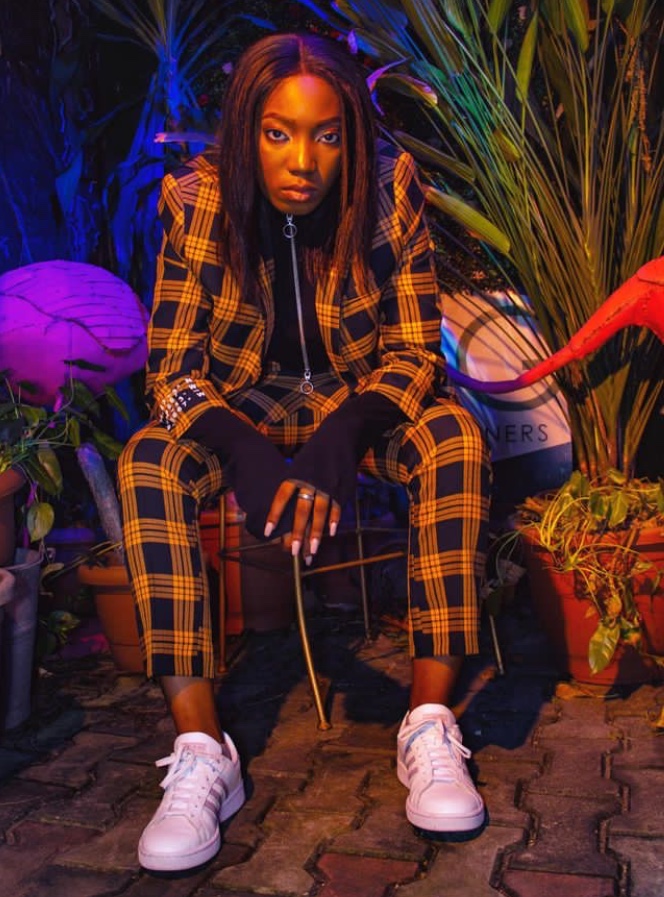 At first listen, a decent percentage of Dami Oniru's cathartic and sooth-saying 'Matter of Time' is vintage rhythm and blues. Something about the singer's approach is reminiscent of the classic American eighties -late nineties soul music. You know, the good ol Aaliyah, Brandy, Toni Braxton kind of sonic appeal, yet with a palette of urban female R&B influences.

Perhaps clairvoyance is at play, but the talented singer/producer seems emboldened that her season of apotheosis is around the block, after all, one of her fond peer of whom many may know as Tems recently transcended from a not so popular artiste, to a global song-bird whilst staying true to an alternative sound that was otherwise regarded as anti-mainstream.

The gifted yet budding songstress has clearly been taking things poco a poco style, as she recently took a transient break from her music, but is now making a return to the music scene with this soul rendering six-track offering.

Just 4 U is a slow metered juke that encompasses vulnerability from the alternative musician's end. The heart-wrenching number is a lamentation of some sort, a sonically pleasing but mood dampened expression of a wounded lover.

The genre is R&b/ Soul for a reason. Miss Oniru soulfully delivers over nicely arranged beats on 'Emotions'. Personally, I am a fan of how the song abruptly fades, why isn't that a thing anymore?

A heightened state of enjoyment is the sole theme of Soft Life, the third single off the Extended play. Money trumps Love, at least that is what the singer seem to champion as she flows over filtered adlibs and bubbly toned beats.


Retro and synthy inspired 'Friday' screams passionate coitus making . It's a sexy song, a "I wanna get laid, but we gatta be lovers" kind of energy.


'Know my name' and 'Run 2 You are perfect depiction of the aforementioned 90's vintage vibe. One would think legendary hit-maker, Timbaland produced the former, if one didn't know better. Frankly, Dami Oniru is innovatively audacious, at least you gotta give her that.