Nino is a dynamic and versatile Disk jockey based in Lagos, Nigeria. With a focus on Afrobeats and Amapiano music, Nino is constantly building a reputation as one of the fastest-rising disk jockeys in the ever-burgeoning Nigerian music industry.

Born and raised in Lagos, Nino grew up surrounded by music and was heavily influenced by some of the Nigerian zeitgeist sonic of the early 2000s.


He started his career as a DJ in his early 20s and quickly established himself as a top performer in the entertainment scene.
Nino's unique blend of Afrobeats and Amapiano music has made him a favorite among audiences in Nigeria and beyond.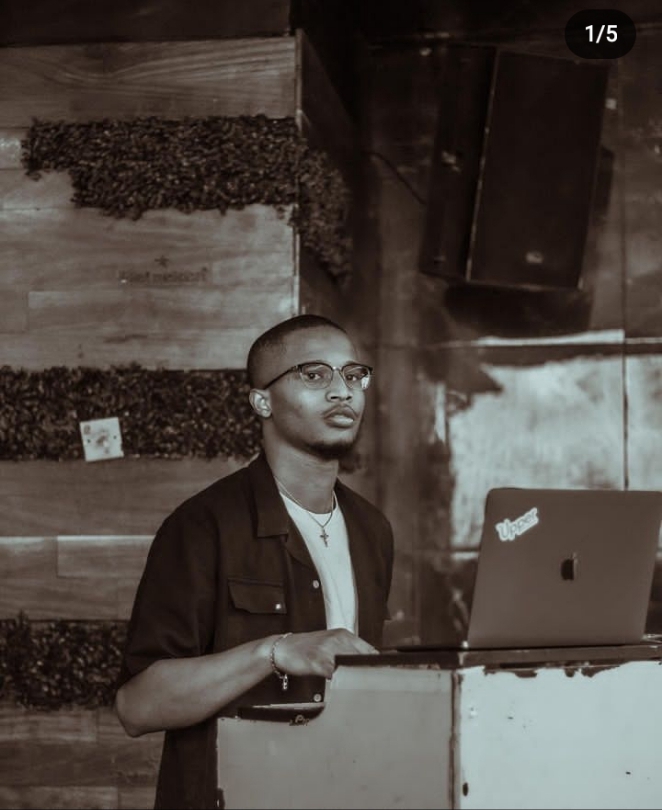 His sets are known for their infectious energy, and brilliant track sequencing – expertly mixing classic hits with the latest tracks to keep crowds dancing all night long.


The skilled craftsman's resume is quite the allure as he has performed at gigs such as Amapiano District, South Socials, Summer Curriculum, After Dark With Chibby, Sunday At Ilashe, and The Upper Riddim ( where he plays as the Resident Dj).



His commitment to excellence and passion for music has earned him a loyal fan base and respect among his peers.
Whether he's performing at festivals, concerts, or club venues, Nino never fails to deliver an unforgettable experience. With his talent and dedication to the craft, Nino is sure to continue making waves in the entertainment industry for years to come.