Born Olufela Olusegun Oludotun Ransome-Kuti on October 15, 1938, in Abeokuta, Nigeria, Fela Anikulapo-Kuti, commonly known as Fela Kuti, left an indelible mark on the world through his revolutionary music, activism, and iconic fashion sense. Today, on what would have been his 83rd birthday, we celebrate the enduring legacy of a man who pioneered Afrobeat, a genre that melded American blues, jazz, funk, and traditional Yoruba music. Despite his passing on August 2, 1997, Fela's influence continues to resonate globally, especially in the realm of Afrobeat culture.



Early Life and Musical Journey


Fela Kuti hailed from the renowned Ransome-Kuti family, known for their anti-colonial activism. Fela's parents, Funmilayo and Reverend Israel Ransome-Kuti, were prominent figures in Nigerian society. Fela's exposure to activism and intellectualism at an early age profoundly shaped his worldview.



Fela's musical journey began in London in the 1960s, where he studied medicine. However, his passion for music led him back to Nigeria, where he formed his band, Koola Lobitos. The 1970s marked the zenith of his musical career. His band's recordings, characterized by extended and ecstatic songs, gained immense popularity, both in Nigeria and globally.





Fela's Impact on Afrobeat Culture






Fela's music was not just entertainment; it was a powerful tool for social and political critique. Inspired by the Black Panther movement and African-American civil rights activists, Fela used his lyrics to mock and criticize the Nigerian military dictatorship. His songs were infused with Nigerian proverbs, reflecting his deep connection to his Yoruba heritage. Fela's Afrobeat encouraged self-reliance and self-pride among his people during a time of political unrest and cultural upheaval.



Moreover, Fela's influence extended beyond music. He challenged
conventional norms with his rebellious fashion sense, which was marked by colorful and elaborate attire. The "Fela Kuti Queens," the 27 women he married in a single ceremony in the 1970s, were known for their distinctive style, embracing beaded braids, head wraps, and ceremonial face paint. Their fashion choices defied Eurocentric beauty standards and celebrated African
heritage.


Celebrating Fela's Posthumous Birthday



Every year, on Fela's posthumous birthday, fans and admirers around the world come together to celebrate his life and legacy. From music festivals to art exhibitions and academic symposiums, these events honor Fela's contributions to music, activism, and culture. His timeless songs continue to be performed and remixed, ensuring that his message endures across generations.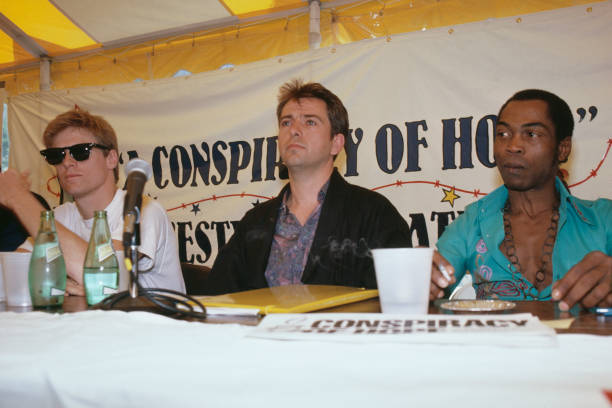 Conclusion



Fela Kuti's impact on Afrobeat culture is immeasurable. His music, activism, and fashion choices have inspired countless artists and activists globally. On what would have been his 83rd birthday, we remember Fela as a revolutionary who fearlessly used his art to speak truth to power. As we celebrate his legacy, we are reminded of the enduring power of music and its ability to drive social
change and inspire generations to come.