Soaring Nigerian star, Gabzy, is set to make waves in the music scene with his new release, 'Jambazz'. Gabriel "Gabzy" Akinyemi is a talented singer and songwriter who has quickly gained recognition for his ability to craft deeply personal and relatable songs. Gabzy fuses relatable emotions to create a unique blend of R&B/Soul and Afrobeats.



 Famous for his collaborative works with super producer Melvitto, Gabzy has worked with Ayo Jay, Gyptian, Abra Cadabra, and alté pioneer, BOJ. His joint EP with Melvitto, 'Summers' propelled him into the spotlight in 2016.  Since then, he has released two EPS – Malone (2020) & At The End of the Night (2022) – and multiple singles. 




With his latest single, "Jambazz," Gabzy continues to solidify his position as one of Nigeria's most exciting acts. The track effortlessly combines elements of R&B, Soul, and Afrobeats, showcasing Gabzy's versatility as an artist. The song summarizes a moment of his Nigerian culture in pure enjoyment, pleasure, and recklessness. With its infectious melodies and relatable lyrics, "Jambazz" serves as a testament to Gabzy's personal journey and his dedication to embracing life's exhilarating moments.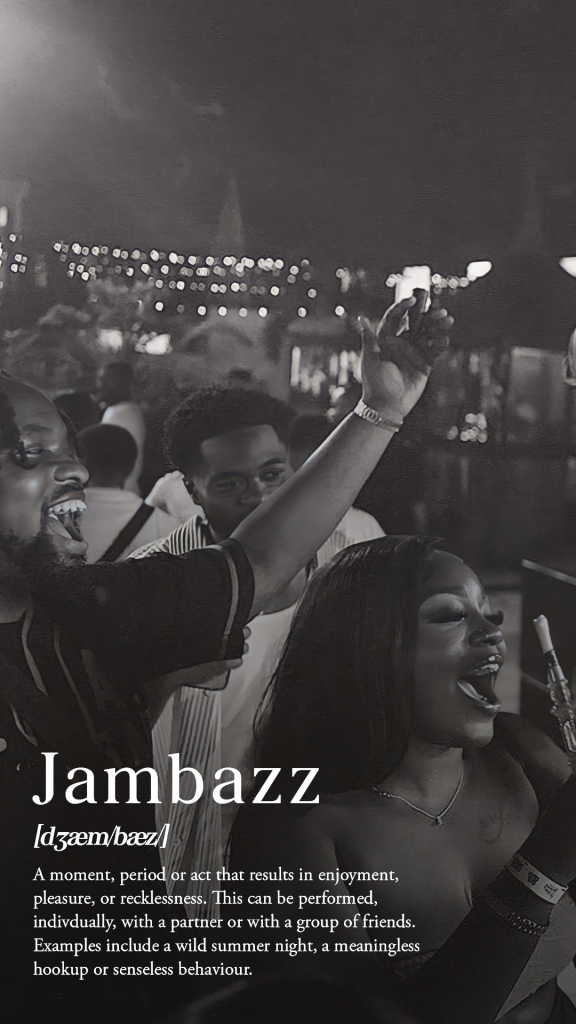 "Our journey of Jambazzing began long before I made this song. It has been a constant presence in our lives, guiding us to live in the moment and embrace the pure bliss of the now, free from any reservations or doubts." 



 Listeners can expect to experience a vibrant sonic journey with "Jambazz," as Gabzy's smooth vocals intertwine with infectious beats and captivating melodies. The song's uplifting and feel-good atmosphere is a testament to Gabzy's commitment to creating music that resonates with his audience on a profound level. 



Listen On Spotify :