Stanley Omah Didia, popularly known as Omah Lay, is an artist that has become dear to our hearts. Omah Lay has gained widespread popularity and acceptance, and many of his fans say he created the "Afro-depression" genre.



Depression and anxiety are among the severe mental health issues that young Nigerians are often skeptical to divulge. The shame and stigma regarding these issues have caused more harm than benefit to society.


Sexual expression is no different. Lots of Nigerians fall victim to the ills of purity culture every day, and topics regarding sec are extremely difficult for society to discuss. And this shame and stigma is something Omah Lay is determined to break.


Building off his debut album, the Soso crooner released a deluxe edition of his Boy Alone album. The beautiful sounds mixed with the stellar vocals create a melody matched by only a few others in the Nigerian music scene.


Omah Lay's music is very relatable to the average audience, a reason why fans can't seem to get enough of him. Omah Lay's songs express hurt, disappointment, and hopelessness regarding love, relationships, business, and other personal life issues. At other times, he makes songs worthy of being on sex playlists (Bend You).


Omah Lay is a force to be reckoned with in the music industry due to his musical range: He sings, produces, and writes his songs. One of his self-produced songs, Bad Influence, is a big reason why he basks in the spotlight. 'Bad Influence' was a clean slate in the Nigerian music sonic scope, Its overall music composition had an originality and catchiness to it.



Because he produces a lot of his songs, his sound is unique, which, in my opinion, is one of the qualities of leading artists.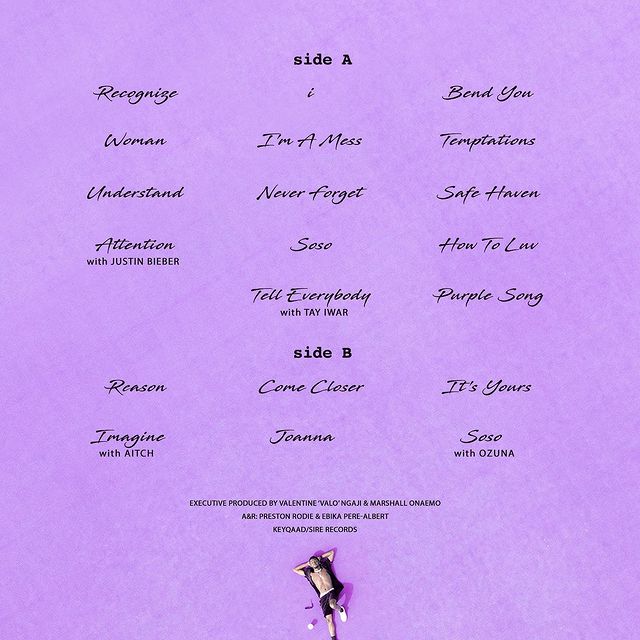 Rather than starting with 'Recognize', the album starts with 'Reason', an upbeat song that comes with contrastingly emotional lyrics. 'Come closer', 'It's yours', 'Imagine', and 'Joanna' all come before the initial album intro we've all come to know and love.


One thing I like about Omah Lay is that he speaks unfiltered truth. Sometimes he expresses his playboy tendencies, and, sometimes, he tells us exactly what's on his mind and why he feels so down.


The release of this deluxe album gives us all a chance to listen to the hidden gems in this album like 'I'm a Mess', 'Attention', 'Haven', and 'Never Forget'.


To conclude, it doesn't seem like Omah Lay is going to change the way he expresses himself anytime soon. Who knows? Maybe through his music, we can learn to express emotions and thoughts more freely to ourselves and others.




Listen to Boy Alone: Deluxe edition