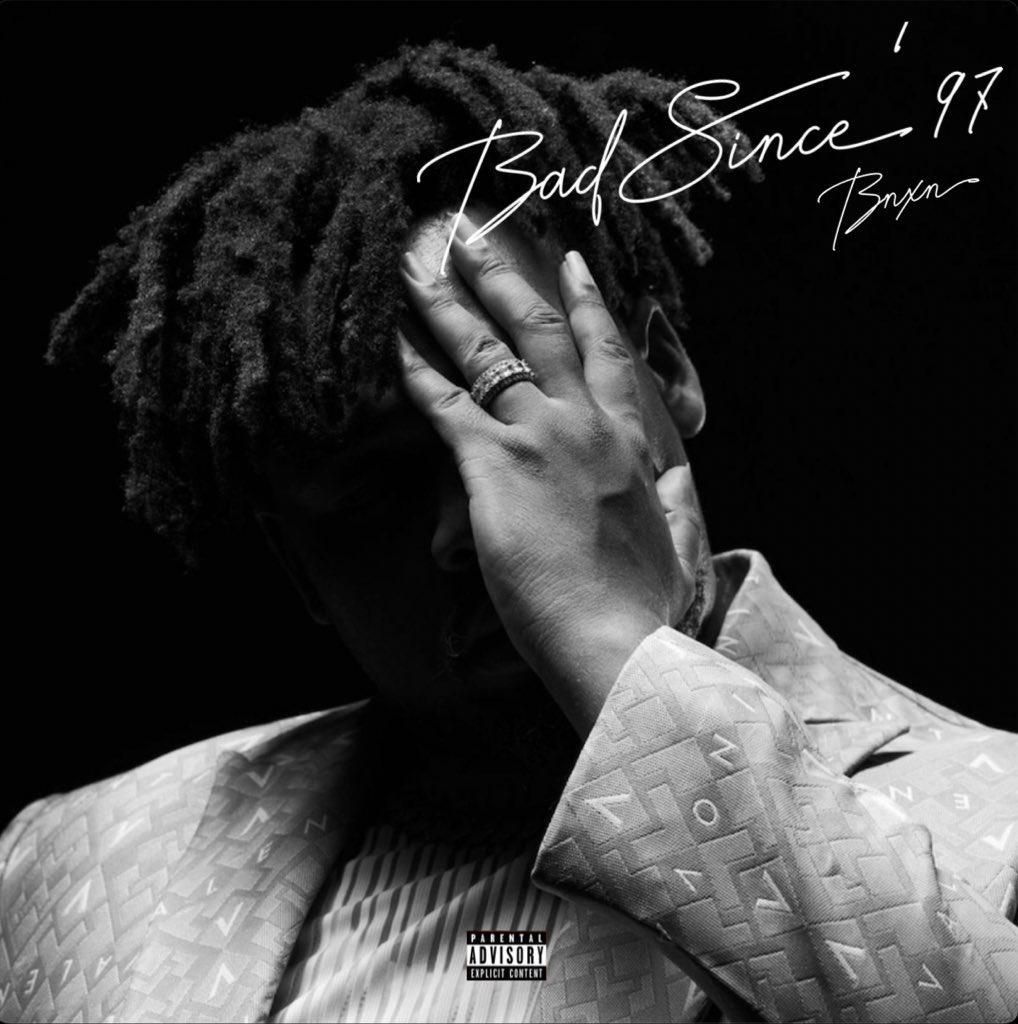 .
.
.
Being a creative in Nigeria has its good and bad days. As a creative in Nigeria, you need that constant push of faith and belief, also the need to make people see you are actually good at what you do and how they really need to see it. Young Nigerians in the music space have always struggled with the issue of recognition as there are still some factors delimiting the shine of the limelight.
.
For BNXN, so many people really did not know about his music when he started. It's been a long creative ride. There was a big turnaround from the instant he bagged a Zlatan feature on his song Spiritual which was clearly a hit, straight to getting signed into the Spaceship label. He also progressed to getting featured on hit songs with local and international artistes and released his first Ep Sorry I'm Late. BNXN has been on one of the hottest streaks I have seen in music so far. After coming through with the Sorry I'm Late Ep, released after a beautiful run of amazing features and hit singles that established him as one of the most talented singer- songwriters in Nigeria, BNXN is having a good time bringing his music to people and connecting to people all over the world.
.
BNXN finally released his highly anticipated sophomore project Bad Since '97 on 24th August, 2022. This particular project is a clear attempt to place himself among the best to ever do it in Afrobeat. If SIL was designed to serve as a resolution for being sort of MIA in 2020, I'd say Bad Since `97 taps into self-mythology, situating BNXN as a talented act operating at the peak of his powers and craft.
.
Here's a review on every track on the project after several listens and also random intriguing comments found online. Bad Since '97 consists of 7 tracks and features some of the big names in the music space – Wizkid, Wande Coal and Olamide, on tracks 3, 4 & 6 respectively.
.
.
.
.
.
.
• The Intro – Bad Since '97
Many people would agree this is one of the best openings into a project so far this year. Bad Since '97 comes off as a summary of how BNXN describes himself as a genius and how he's ready to take his place in the industry. It felt like he was making a statement; a self-proclamation that he's at the peak and nothing is holding him back or stopping him. The lyricism on this track and the production set a particular tone for the entire album. After several plays, I feel like the delivery on this track might not be 100% but it is a good song and appropriate intro for a project. This track is a 7/10. Bad Since '97 was produced by Denzel, a producer from Abuja.
.
• Track 2 – Bad Man Wicked
"You're from around town innit?…". This might just be the best song on the project, the flow and technicality is so smooth. Bad Man Wicked is the story of a boy in London for the first time, new place, new territory, new chances and opportunities to try and be more. This describes his entire run and journey in music so far. I think the mixing and production on this song is crazy even though it feels sort of similar to the production of the first track and it is funny because this was made by a different producer; TSB. It felt too synonymous with the first track and almost makes the song theme clash; maybe Bad Man Wicked should not have followed up as the next track immediately after Bad Since '97. Also, if BNXN ever needs to make a remix for this song, he definitely needs to bring J Hus or Runtown on; they'd kill it!
.
• Track 3 – Many Ways (feat. Wizkid)
Track 3 is another very smooth song on the project. It has this really calm and groovy vibe from the beat, to the tempo, down to the rhythm. Found a tweet online where someone said "Juls is the king of slow-whine music" and to be honest, he delivered 100% on the production; first thing I found very interesting when I listened to this song were the drums and bass lines; it goes hard. EXPENSIVE SOUND yunno? I don't think we can ever get enough of the BNXN x Wizkid combo, you just can tell they love working together too. This song is a potential hit and it's the type that'd stay around for a very long time. Slow song & melody, yes, but I still see this playing in clubs and other cool hangout spots.
.
• Track 4 – Kenkele (feat. Wande Coal)
Notice the transition from Many Ways to this one? Smooth. I'm indifferent about this particular track. Read comments online and it was 50/50. Maybe watching the video made it worse. The delivery on this song was below expectations, I expected a BNXN x Wande Coal song to better than what Kenkele delivered. Overall, it is a good song but it could have been better.There was a really good synergy between them on the song but they did not do enough. I think Kenkele would fit a 5/10.
.
Track 5 – In My Mind
This song projects BNXN as being vulnerable, expressive and reflective on experience with toxic relationships. He was telling a story about how it was sometimes for someone trying to make things right in a relationship and the other person is bringing troubles and wrong patches. The song has that very amazing percussion and comparison that makes it peak at relatability. Days before this project dropped, BNXN had initially done a live rendition & performance of this song with Colors Studios and it was breezy! The lyricism and flow on this track is a 100. This is one of the top songs on this project and it's definitely a 10/10. His pen game on this song is flawless and it might eventually be end up being underrated.
.
• Track 6 – Modupe (feat. Olamide)
Who else feels like Baddo and Olamide might just be 2 entirely different people? The person on this track is Baddo; yes that 2013/14 Baddo. Modupe is a very deep and emotional track. You hear BNXN pouring out his heart, talking about his success, his experiences and how he's grateful for how far he's come, I think so many people can relate to this song and get in the spirit of whatever he was feeling when he was writing this song just because in a way or the other, everyone is just really trying hard to pull through and make sense out of most situations they find themselves, especially in this country at the moment. Olamide also delivered a very inspirational and phenomenal verse, he brought back the 10/10 Baddo vibe;makes you feel that rush of nostalgia too . BNXN went hard on the second verse, the self-proclamation and clarity that God is on your side came to play again. A solid 8/10.
.
• Track 7 – Loose Emotions
Trying every possible means to eliminate bias in reviewing this particular track because this is
definitely my favorite song on this project, but yes this review is absolutely a honest review lol. Let's start off with the beat and production, extremely good! s/o to Steph for always killing it fr. Every BNXN x Steph project has been a good one. For a song that's literally about you moving on from a bad relationship/heartbreak, it goes really hard. Okay, back to something about Steph again, you should pay attention to that underlying thing he did at 0:59, too good. Loose Emotions is another really good song on this project,very relatable too. "You don't do it for me no more, you know 'cause I found someone way better than you" . The lyrisicm and replay value of Loose Emotions is up there at the top.
.
.
.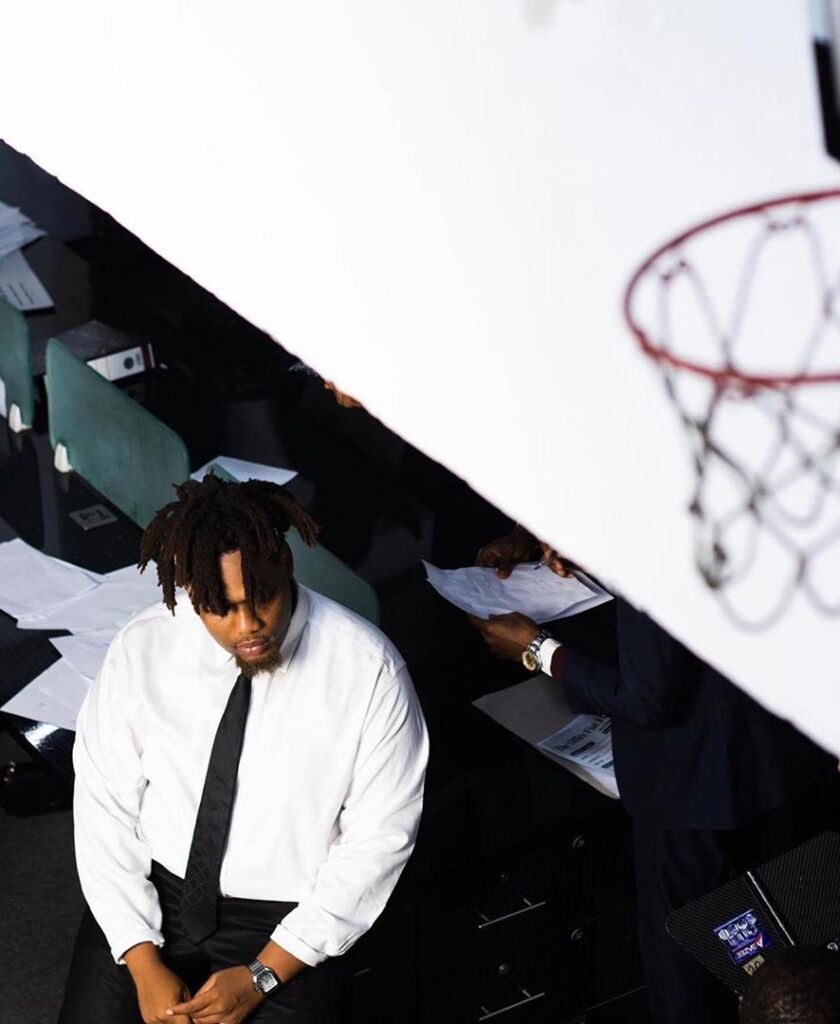 .
.
.
MAJOR TAKEAWAYS FROM BNXN'S BAD SINCE '97
.
1. The entire project is lyrically applauding. The songwriting shows that very good effort was put into making it an original and proper body of work.
2. The delivery on some of the songs on this project dwindles and picks up. It could have been better if the delivery taps out more than it did here.
3. This project has a good replay value and some of the songs will stay longer in charts 4. Mixing and production is 4/5, Lyricism is 4.5/5
5. Overall rating of this project is 7/10.