For a long time, the Western threshold has had a lasting influence on African music (and vice versa)- dating back to the early '70s, with genres like the Fela Kuti pioneered Afrobeat- a melange of western funk, jazz, blues music, and African percussion, to the anti-apartheid Jazzy anthems of Hugh Masekela and Miriam Makeba.


Decades apart, the sonic love story between both worlds thrives still, transcending generations of African musical superstars.


Over the years, contemporary rhythm and blues have seen a major development in Africa by Africans. The soulful genre first gained prominence in the continent around the early 80s. Media channels like television and radio stations further helped propel the reach in the motherland, providing leeway for entertainment whilst inspiring the demography of talented musicians.



Surprisingly, this genre which is characterized by emotive sensitivity, and softcore themes is over-flooded with the masculine presence- leaving an imbalance in the scale.


Thankfully, the trajectory seems to be taking a revolutionary shift in recent times, as female counterparts are quickly bridging the gap, with an influx of effeminate energy in the African R&B scene than ever before.



The meteoric rise of female singers such as Tems and Amaarae is viable evidence of the uprising that dwells ahead for African female R&B singers.


Here are 12 gifted African, emerging R&B Queens you should get yourself familiar with.




Qingmadi (@qingmadi)



Qing(king) Madi also known as D Glitch is only just sixteen years of age, but already proving to be a force worthy of reckoning in the African music scene. The fast-rising singer has an aura that yells "born to do it"- with a vocal tone so concise and clear that it almost camouflages how young she is. The singer's debut single, titled "See finish" became popular in late October 2022 when TikTok aficionados started making use of a manipulated version, and just before one could utter "Balablu" it went viral. If you are a fan of American R&B singer, Ella Mai, you will resonate with Qing Madi.


Filah lah lah (@filah_lah_lah)


Reabatswe Fila Ranamane, otherwise known as Filah lah lah, is a 24-year-old soul singer who hails from Pretoria, South Africa. The artist's Jazz background is evident in the music she makes; a non-conventional type of R&B that heavily incorporates Jazz and soul music. Her vocals are as humid as the sun. If you listen to Jorja Smith, you will like Filah's music.


Ria Sean (@theriasean)



Gloria Asene Enabi, otherwise known as Ria sean is a sensational singer and songwriter fusing Rhythm and blues with undertones of Dancehall, Afro-pop, and Trap music. The Nigerian songbird is sultry, audacious, and unapologetically so. Ria is jointly signed by Aristocrat records and Def Jam recordings. Her last two projects, 'Fluid'(2021), and 'Love Station'(2022) serve as concrete curriculum vitae.


Ipeleng (@ipelenggg_)


Characterized by melancholic singing styles, and vibrant falsettos is South Africa's Ipeleng. The Capetown native is one of the most promising and emerging female r&b acts on the continent.
Wearing the indie artist tag like a badge of honor, she has been thriving in her own way, building for herself a loyal following online. For reference, check out songs like 'Here We Are, and 'Near
You.



Maya Amolo(@mayaamolo)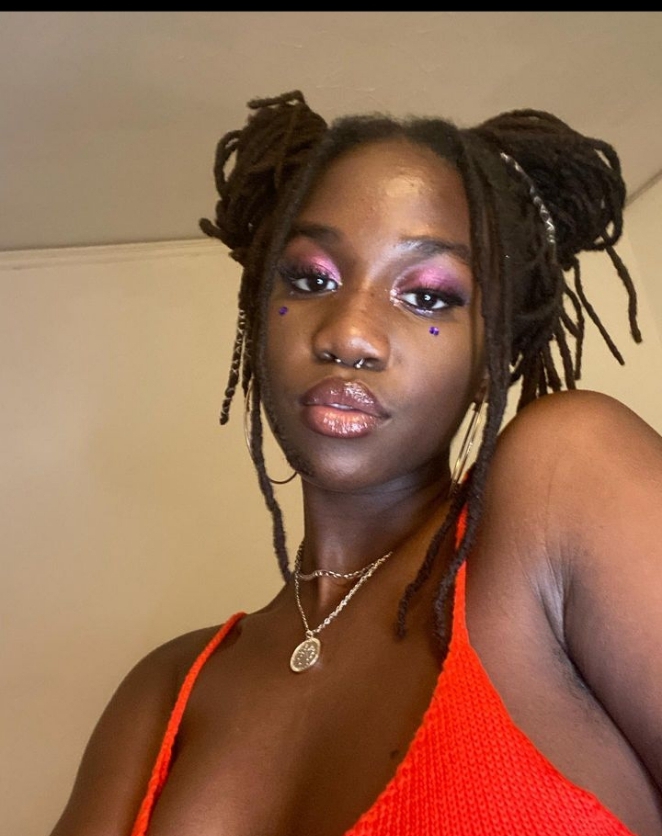 Ultra-gifted Kenyan alternative rhythm and blues singer, Maya Amolo is one of the formidable, and emerging female voices in the African r&b scene. Her music explores the never-ending cycle of love and its pros and cons. Her smooth ballad, 'Can't Get Enough' will win you over.




Raebel(@raebelofficial)



Raebel made quite an impression with her 2021 sleeper hit, 'Mini-Skirt". The Nigerian songstress is an ardent neo-soul/r&b/dancehall performing act. Her vocals are powerful and impressive, reminiscent of a seasoned singer. Listen to 'Durotimi' by the twenty-year-old
superstar.




Joda Kgosi(@jodakgosi)



Joda Kgosi is a 19-year-old singer and songwriter from Johannesburg, South Africa. The contemporary rhythm and blues artist is concise with her tone, and her music is a reflection of
the relationships in her life. The singer's discography includes an Extended play titled, 'Sour Milk' and it is absolute Fuego.


Keziah Mallam(@keziahmallam)



Abuja-bred, Keziah Shih Mallam is a self-taught Producer and overall musical artiste. Although the Lagos-based creative prefers not to be confined to any music genre, her discography says otherwise as a good variety of her songs embody certain elements of R&B. Listen to her songs 'I Know' and 'Goodbye'.




Ebun Yele(@Ebunyele)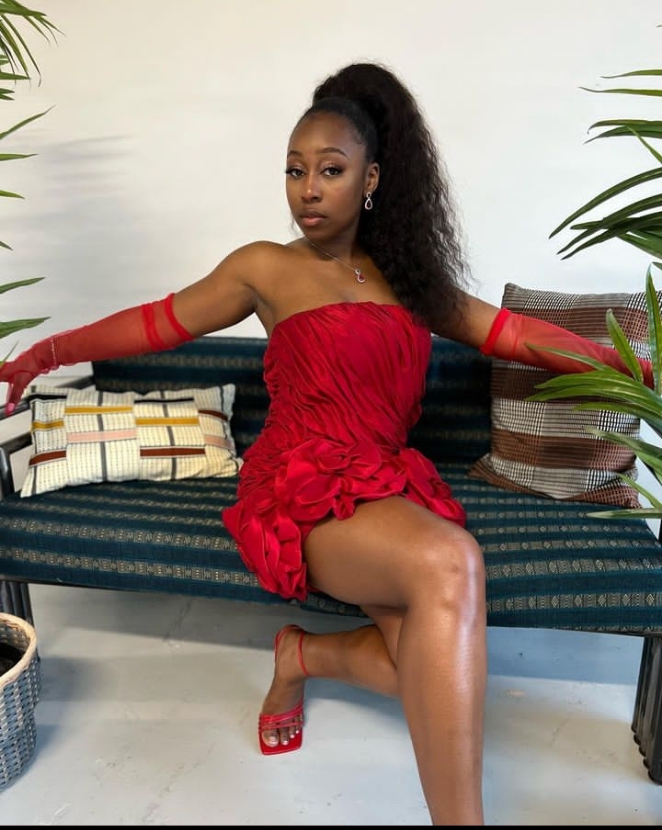 London-based Nigerian singer-songwriter, Ebun Yele is a talent to watch out for in the R&B spectrum. Her lyrics are thought-provoking; proof of her songwriting prowess. The singer's latest single is an Afro R&B song titled 'UnderWater', a melancholic listen.




Wendy Kay(@wendykaymusic):


Wendy Kay (not to be confused with Ghana's Wendy Shay) is a budding Kenyan singer, songwriter, and record producer. The Nairobi singer's take on R&B delves into some of the
genre's nitty-gritty subjects like vulnerability and hallowed passions. Songs like "Lonely In Nairobi" and "Maybe" sheds light on the aforementioned.


Deena Ade(@denaade):




Medina Agboluaje, better known as Deena Ade is a talented Neo-soul/Alternative R&b singer and songwriter. Her unique style of inculcating indigenous lingua over conscious-driven,
jazz-tinged instrumentation makes her an interesting prospect in the local Rhythm and blue sphere and consequently, at large. 'Stranger' is a song you should listen to.




Winny(@winnyadanu):




Winifred Adanu better known Mononymously as Winny is a budding and talented singer from Benue, Nigeria. Winny's style is a lush blend of Afro-soul, dancehall, and pop. The fast-rising singer is intentional with her story-telling with powerful vocals that take pride in soul fully
illustrating things others might refer to as mundane. Her latest single "Pretty" would make you a believer.