On Thursday, 14 September 2023, Spotify hosted a star-studded dinner uniting influencers and media to celebrate the newly launched AI DJ feature in Nigeria. The event showcased Spotify's commitment to revolutionizing the music experience in the country and beyond.



The dinner, held at Ile Eros Restaurant, Lekki Phase 1, Lagos, served as an opportunity for the guests to experience the power of Spotify's AI DJ firsthand, and interact with the feature while sharing their insights and reactions about it.



The guests enjoyed a thought-provoking fireside chat with Spotify's Head of Communications and Public Relations, Sub-Saharan Africa, Michelle Atagana, who shared information on the DJ feature, highlighting why Gen Z and Millennials love it (they make up 87% of users) including its user friendliness and versatility.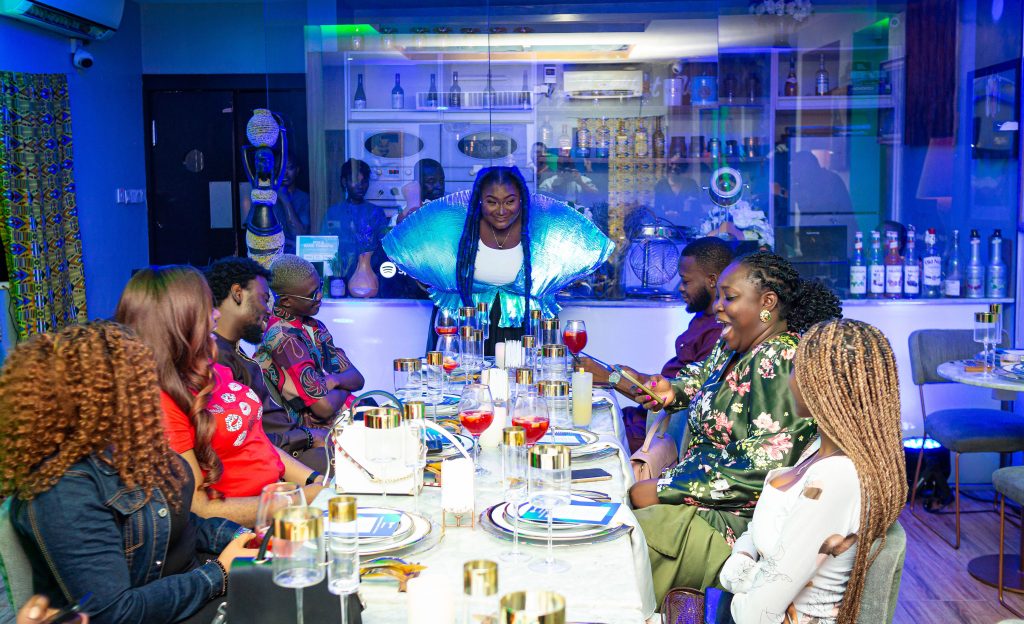 According to Atagana, the DJ is an innovative tool that utilizes artificial intelligence to curate personalized playlists based on users' listening history, moods, and preferences. With this feature, Spotify aims to redefine how users discover and enjoy music, making each listening session a unique and enjoyable experience.



"The DJ feature represents the future of music personalization, and it brings us closer to our goal of deepening artist and fan connections. We are thrilled to introduce it to our Nigerian users and our commitment to delivering a unique music experience combined with cutting-edge technology remains unwavering. As we continue to grow and evolve, we look forward to being a part of the incredible music journey in Nigeria and beyond," says Atagana. 



The night seamlessly blended music and culinary delights, offering guests with an delectable three-course menu that allowed them to relish the finest Afro-cuisine while immersing themselves in the best of Nigerian music curated by Spotify DJ. 

|





As music lovers across the country eagerly embrace this new technology, the future of music in Nigeria looks brighter and more personalized than ever before.