.
.
.
Words fail to describe Burna Boy these days and the accolades keeps coming, the latest being the first Nigerian to headline the Madison Square Garden Arena. The Grammy award-winner released his much-anticipated 6th studio album, Love, Damini on the 8th of July.
.
When the tracklist was released, there was of course a huge buzz especially with the featured artists, J Balvin, Ed Sheeran J Hus & Khalid to mention a few.
.
With Last Last already breaking records, topping charts and getting global acclaim (everyone now needs Igbo and Shayo), there was surely a belief that this 19-track album will live up to expectations.
Here's our editorial team's first Impressions to the album.
.
BEST SONG
Teni: For my Hand has to be one of Burna's best songs. The song starts with a beautiful merge of both Ed sheeran and burna voice. I was instantly mesmerized by their voices. There is also something about the lyrics it's like they are both pouring out their heart. I personally feel like this was at first a love letter written for someone close to their heart, which they decided to turned into lyrics & share the beautiful love message with the world.
.
The beat is also incredible it's something you can slow dance to and at the same time dance freely. Everything comes together so perfectly with this song. This is definitely one of Burna's best top 3 songs for me.
.
Tina: Not gonna lie, I have two best songs on the album right now but if I had to pick one, it's definitely Common Person! I loveee it. Straight fire from the production, the instrumental, to the vocals , the backup and everything. I totally liked Common Person on my first listen. Heard "Funkula" and I was hypeddd. Another reason it's my best song on the album is the lyrics especially the chorus "I be common person, but my happiness still be my own" That's 100% my vibe.
.
Hodovss: I'm still struggling to pick a best song but I really relate with Common Person. Living in this part of the world is a struggle and we all want to be happy. I loved the calm vibe, vocals and instruments. With Telz, you know the production is going to be sick. I'll definitely be saying " I be common person, but my happiness still be my own" a lot in the coming weeks.
.
Jubril: First off, this album is lit. There are so many awesome songs to pick from that each showcase a part of Burna's personality through sound.
If I had to pick, I would pick Rollercoaster because it had a boppy beat and an upbeat sound. The lyrics were also amazing. This is the one song I played like four times. Burna talked about new beginnings in this song, and his new lease on life really gives perspective on who he is as a person.
.
.
.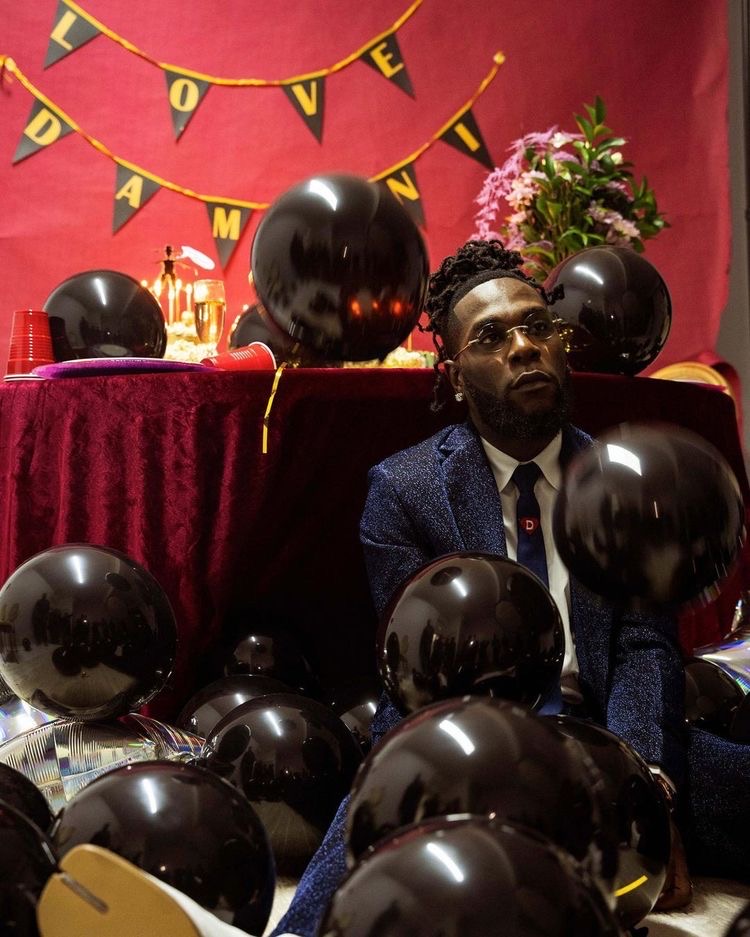 .
.
.
BEST FEATURE
Teni: Wild Dreams ft Khalid
First of all Jon Bellion magic touch can be heard in this song, he has this way of producing music that feels like he had to ensemble an orchestra to deliver an incredible beat & this accompanied with Khalid's angelic voice has me floating and leaving all my problems behind. Burna's energetic voice surrounded by Khalid's soothing voice is what makes this song an incredible one.
.
Tina: Best feature on the album is Cloak & Dagger ft JHus. Burna boy showed great melodic ability with this one. I think that's absolutely the best feature on the album. Feels like something that should be a major soundtrack for a movie. It has that elated melodramatic vibe.
.
Jubril: Solid has the best feature for me because Kehlani, Blxst, and Burna's voice just sound so sweet together! they got the good vibrations together, and this song testifies to that.
.
Hodovss: Cloak & Dagger with J Hus. First off, I'm a big J Hus fan and he has left me starving for months so I was really looking forward to this. He didn't disappoint and Burna gave him enough time to do his thing. Burna was floating too and the hook was solid. There are no misses when Burna and J Hus link up, just hits.
.
SKIPS?
Tina: Skips? That would be the second track "Science". It's a good song but I'd skip if i have to.
Hodovss: Kilometre. No hard feelings but I've never really vibed with it. I skip one the beat drops
Jubril: It's Plenty. I can't pinpoint why, but I don't think it has good replay value. It sounds a bit dull, like "fluff "put into the album (but that's just me).
.
POTENTIAL HIT
Teni: Different Size
There's something about this song that has me imagining thousands of people using it for tiktok challenge. Maybe it's the catchy chorus or Amapiano beat that instantly makes people have the urge to dance. This song is definitely going to be a club banger & the subject matter of the song bumbum has in the past produced hit songs e.g Ukwu, Booty Call, Iskaba, Booty Language etc. It's impossible for you to sing about bum bum and it not becoming a hit song.
.
Tina: Different Size ft. Victony. Sounds like a song that'd only have that buzz in the first week of release, then it suddenly just starts playing in clubs, and you see people lip syncing in their videos and even adding captions from the song whenever they post. It'll stick around for a very long time, slowly maybe.
.
Jubril: Different size with Victony for me.
They're both forces to be reckoned with in the industry rn, and this one has a really catchy beat. it's trendy, it's cool, i love it! Plus the squid game OST refix is genius!
.
Hodovss: Definitely Different Size. You can never go wrong here when you sing about bum bum and for what it's worth, it's the truth. Bum Bum dey different size. Seriously though, it's a proper jam that'll get you moving. I expect it to be a mainstay in clubs and social gatherings.
.
OVERALL RATING
Tina: It's an 8/10 for me. I think this is a complete project . Picked every feature and producer properly and everyone did justice. Big ups to whoever decided the order of the songs too, the end of one song easily transitioned into the next one. A very nice way to retain attention!
Jubril: I'll give it an 8.9/10. There are many songs with good replay value and depth. It could've been more if he included more AFRICAN artists, to continue to take his stance as an AFRICAN giant.
Hodovss: It's a solid 8 for me. It'll surely have been more without Kilometre (laughs). Seriously though, I think I love it because it wasn't too "African" Burna described his style as Afrofusion and on the album we saw a fusion of Afrobeats with R&B, Hip-Hop, Jamaican Dancehall, Reggaeton, Congolese Rumba, and more.
Stream Love, Damini below.
.