Meet Jay10. One of the most exciting new talents in the UK melodic rap scene. Jay hails from Ibadan, Oyo state, Nigeria, but currently resides in London, England. Before the birth of Jay, his family was going through a tragic moment due to the death of his uncle in a racially aggravated attack in Brighton. He was named after his uncle, Jay. Jay's birth was a shining light for his family during dark times.





Rap was the only way in which Jay could express his pain and his experience as a child; which informed his unique style of rap. Jay is well known for balancing intoxicated rhythms with sober-minded lyrics.


Across all streaming platforms, Jay has amassed over 300,000 streams since he began releasing music in 2020, with his songs getting featured on multiple playlists such as New Music Friday UK, UK Melodic Rap, and Melodic Rap 2022.


His hit single, Pippin, and previous projects earned Jay accolades and placement on NATIVEmag as one of Nigeria's best new artists in 2021.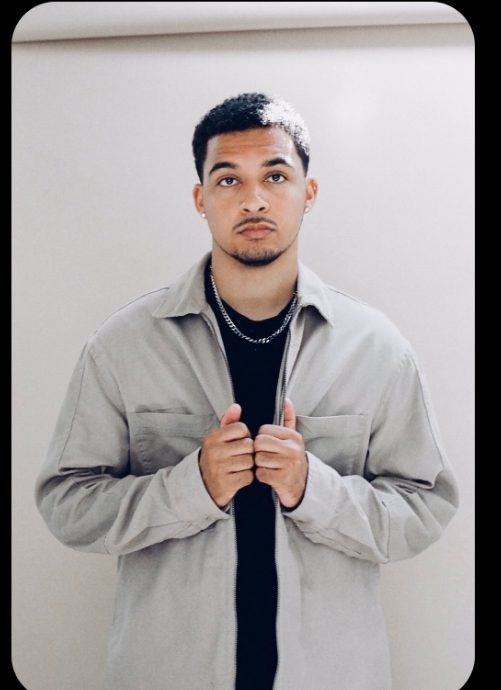 Jay10 began to gain attention and build a solid fanbase after his impressive performance at the O2 Academy Islington in London, as well as being the runner-up in the mixtape madness' block report event.


His first studio project, Nights in the Rain was released in 2020. The project hits hard with relatable scenes of heartbreak and anxiety. He further went on to put out a three-track project titled "Deleted Memories" which featured in several playlists and gained him the attraction of various musical blogs. His 2022 release, pippin was featured on GRM Daily's YouTube page and magazine


Jay10's break is over and is back with new music on the 27th of April. He releases his long-awaited single, "Chance" which is the second single rollout of his upcoming debut LP "Into the Blue"


Jay has got shows lined up for him this year at Cococure, the o2 academy Islington, and mustache bar. He recently took over his own management and his releases will be accompanied by NFT rollouts and merchandise drops alongside his 2024 UK tour. Jay might be in your city soon!